THIS IS WHERE THINGS GET INTERESTING.
So, you've got a bunch of like-minded people, all gathered in one place. And some of those wonderful folk run panels and other events for you! Come see what we've got for this year's panels and events!
WANT TO HOST A PANEL OR EVENT AT ANE 2024?
Anthro New England's schedule of events relies on you. Attendee-run panels and events create a furry convention that everyone can enjoy – from workshops to meetups, from dance battles to tours of Boston.
HAVE AN IDEA FOR AN EVENT OR PANEL?
Submit your idea in our Panel Submission Form! We'll get back to you shortly to talk about it!
WHEN IS THE DEADLINE TO SUBMIT A PANEL?
Panels are due by Friday, November 24th at 11:59PM EDT! Please get your submissions in as early as possible!
QUESTIONS ABOUT SUBMITTING A PANEL?
Check out the Panel Guidelines at the bottom of this page!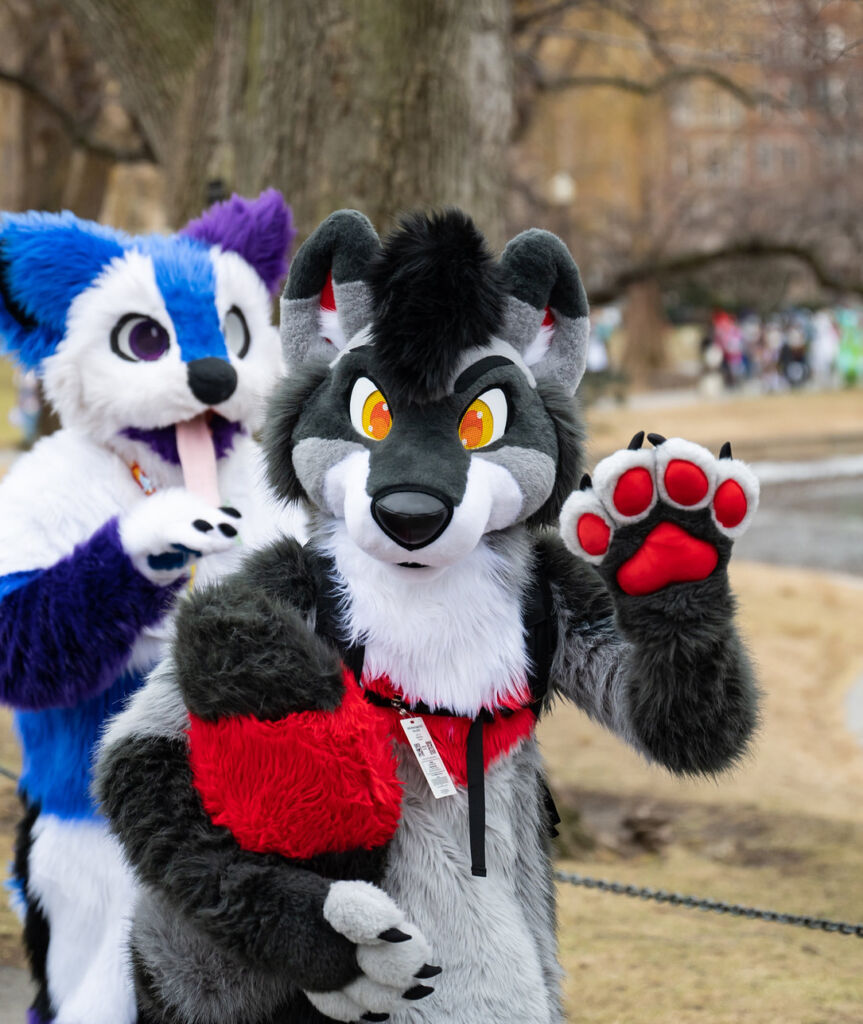 PANEL GUIDELINES.
For a panel to be included in Anthro New England's programming, you must submit it through the form above. From there, our Events Team will review, reach out, and approve or deny the panel.
Panels will be considered on a first come, first serve basis. If you submit your panel early, you have greater odds of being approved and getting an ideal time slot. Anthro New England will not keep a panel wait-list if all time slots fill.
Your panel or event may be denied for a variety of reasons, though denials usually occur because of one of the following:
Someone has already submitted a panel that achieves the same result
The panel would be inappropriate
All acceptance or denial decisions lie solely in the hands of Anthro New England's Events Team. If your panel is denied, the Events Team may ask you to re-work some aspects in order to be reconsidered.
On your submission form, you need to clearly request any equipment you would like Anthro New England to provide, since some panel rooms will be equipped with audio and visual equipment. While we do our best to help all our panelists, our Events Team will reach out if we cannot lend you the equipment you requested.
Unfortunately, Anthro New England cannot provide the following equipment:
Computers, laptops, tablets or mobile devices
Cables, connectors or adapters
Internet access beyond what is publicly available at the hotel
Pens, pencils, paper, signs, or stands
Please keep in mind that you cannot charge your panel attendees money. If you are providing services in your panel that require payment, work with our Events Team to see if it is appropriate.
You cannot serve or pass out food or beverages, including soda, snacks, baked goods, or anything else consumable.
Panel submissions are now OPEN!