RECOGNISING THE CREATIVITY OF THE FANDOM.
Every year, Anthro New England chooses and invites two Guests of Honor to be featured for the upcoming event, those Guests of Honor typically create the artwork, and help develop the theme chosen for said year. We feature a selected image by the GOH, a little information about what they do, and their location, as well as one link to their work. If this link might lead to adult content, it will be marked with '(+18)'.
For 2022, we've chosen the following: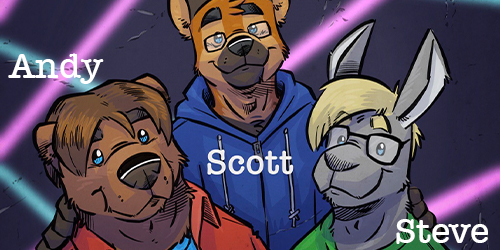 THE CREATORS OF "CIRCLES"
CREATORS, Guest of Honor 2022
Massachusetts & California, United States
Andy, Scott, and Steve have all been in the furry fandom since the early 90s. They used to all live together in Waltham, MA, where they conceived and began work on the comic Circles. Andy wrote the scripts, Steve made the layouts, and Scott did the finished art.
Andy and Steve are married and living with their partner Teko in Somerville. Andy enjoys grilling, baking, and cooking, as well as running D&D games. You can find his gaming blog, the DM's Den, on Tumblr. He also writes the comic The Pigpen with artist Ecliptacafusion that can be found on Tapas and Twitter. Steve is heavily into Star Wars, board games, and 3-D design and printing.
After Waltham, Scott got married and moved to California, where he worked for many years in the games industry. He and his husband now live in Ohio, where he works in UX Design. He continues to work on various projects with Andy as well as on his comic Spatial Anomalies, which can be purchased through Comixology.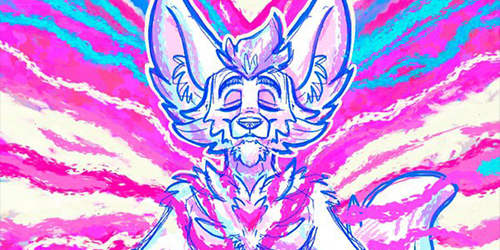 NIGHTLINEZ
ILLUSTRATOR, GUEST OF HONOR 2022
New Hampshire, USA
Elliot "NightlineZ" Mitchell is a furry artist from the woods of New Hampshire. He has been an active member of the local furry community for over a decade. In addition to being a full time artist, offering commissions and merchandise, he has also created art for multiple conventions, and was a long-time admin for the New Hampshire furry community!
NightlineZ's art is inspired by 90s art and media, and influenced by the vaporwave art movement. Bright colors, retro media references, and surreal themes infuse his furry art with a feeling of nostalgia. His art invites you to experience the exhilaration of a childhood lived in the 90s.
Currently NightlineZ is living his dreams of being a full-time artist. He attends multiple conventions a year, and sells original art, prints, stickers, and pins at his convention table and through his online shop. NightlineZ also runs a chat on Telegram for fans of Obscure Media, where members share videos, images, and information about difficult-to-find media of the 90s and earlier.
A SPECIAL GUEST APPEARS.
What's this?! Yes-! For ANE2022, we're making a slight addition to our Guests list, a Special Guest, in fact! We're bringing in someone who is a very important member of society and the fandom at large – especially with the ongoing COVID-19 Pandemic. Chise!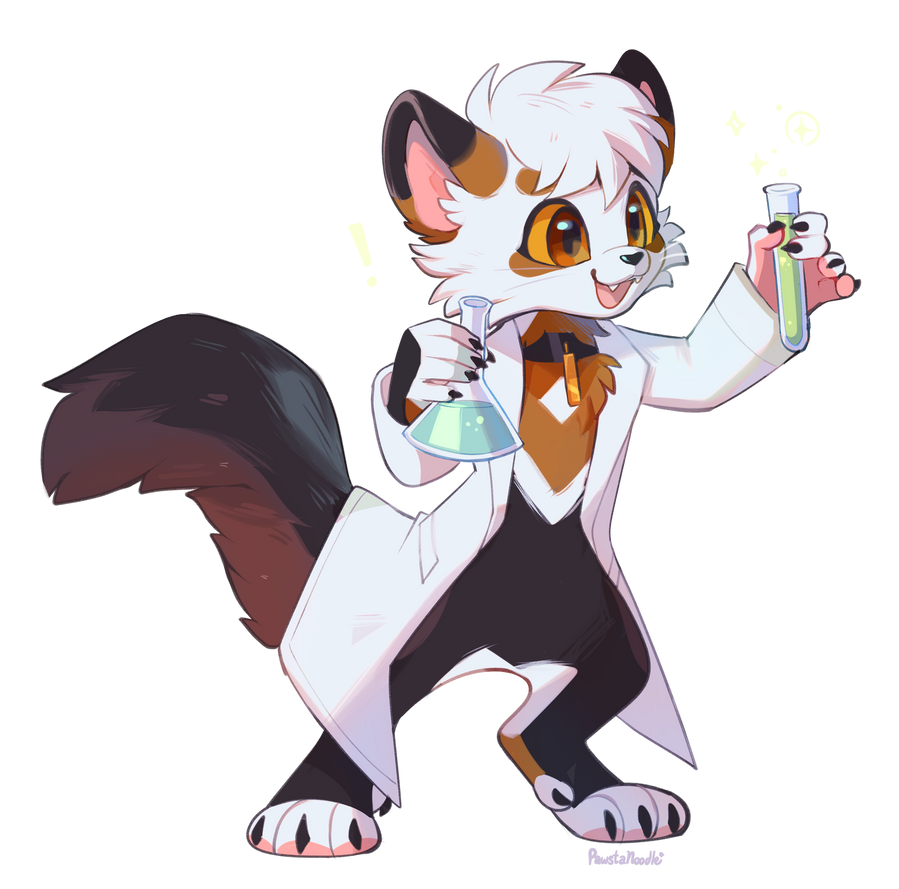 CHISE
SENIOR VACCINE R&D SCIENTIST,
SPECIAL GUEST 2022
United States
I am a Senior Scientist in Vaccine Research and Development and have been in the field for about 10 years now.
My research focuses on uncovering mechanisms of viral pathogenesis and host immunity. My lab's focus is to better understand basic aspects of viral pathogenesis and apply that knowledge toward development of safer and more effective vaccines. Currently, my research efforts have been dedicated to SARS-CoV-2 as I helped develop and provide research for Moderna's vaccine that was co-developed with NIAID.
Outside of the pandemic, my research efforts have been dedicated to studying MERS-CoV, SARS-CoV, Zika, Ebola, DENV, HIV, RSV, Influenza, and other emerging pathogens.
When I am not at work or conducting research, I utilize my fursonas/fursuits and my platform to provide science communication on Twitter to help aid people's understanding of COVID-19 and the COVID vaccines. I also utilize my platform as an activist for BIPOC as well as LGBTQIA+ individuals in the fandom as well.
PAST GUESTS OF HONOR.
Below are previously featured artists, creators, and dedicated members of the furry fandom that we've had the pleasure of honoring at previous Anthro New England conventions!
*Please note that our Guests of Honor for 2021 were moved to 2022, due to the COVID-19 Pandemic.
As such, there were no Guests of Honor for 2021, as Anthro New England: Online occurred in-place of ANE 2021.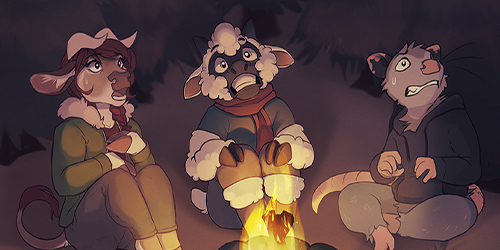 MEESH
Illustrator, Guest of Honor 2019
Laguna Beach, California, United States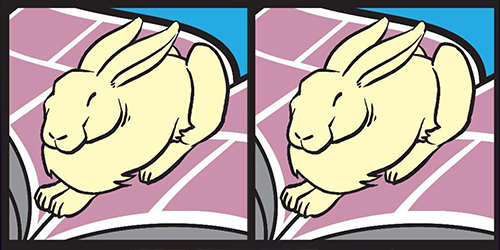 RABBIT VALLEY COMICS
FURRY LITERATURE RETAILER, GUEST OF HONOR 2018
Las Vegas, Nevada, USA